Survive The Disasters
is one of the most popular survival games in KoGaMa.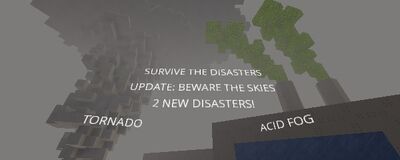 Created by Life Is Unfair
Last updated on 4/19/2014
220+ Likes
5,400+ Plays
The objective of the game is to survive randomly selected disasters, including Flood, Wildfire, Meteor Strike, and more! The only way to survive is to think fast and keep moving!